About Me...
---
Born in 1951 in Ireland, I began to play snooker at the age of 15. I became professional in 1972 and won the UK Snooker Championship in 1977 defeating John Virgo in a nailbiting semi-final 9-8 and Doug Mountjoy in the final 12-9. Following my retirement from the game I have met some wonderful people in professional snooker but what gives me most satisfaction is snooker coaching at the amateur level. I coach some of the countries finest talents including World Number 83 Alfie Burden.
Friends from the Snooker World...
---
These days, I enjoy attending snooker events around the UK. I am lucky to have met some wonderful friends in the world of snooker and am pictured with some of these friends below. You can find more pictures in my snooker gallery. You will also find some testimonials from some of snooker's most famous names throughout the site.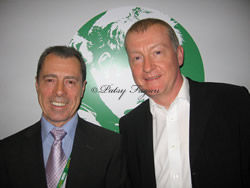 Place some text here...
---
Place some text here...
---
Place some text here...
---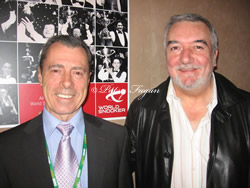 Patsy and I met in 1973 when he came into my local club in Charlton, Manchester to play a money match against me.  We turned professional around the same time in 1977 and we are both UK Champions - Patsy won the tournament in 1977 and myself a couple of years later in 1979.  We still remain great friends to this day.  I would not hesitate to recommend Patsy as a coach to any player - his knowledge of the game is second to none.
John Virgo
---